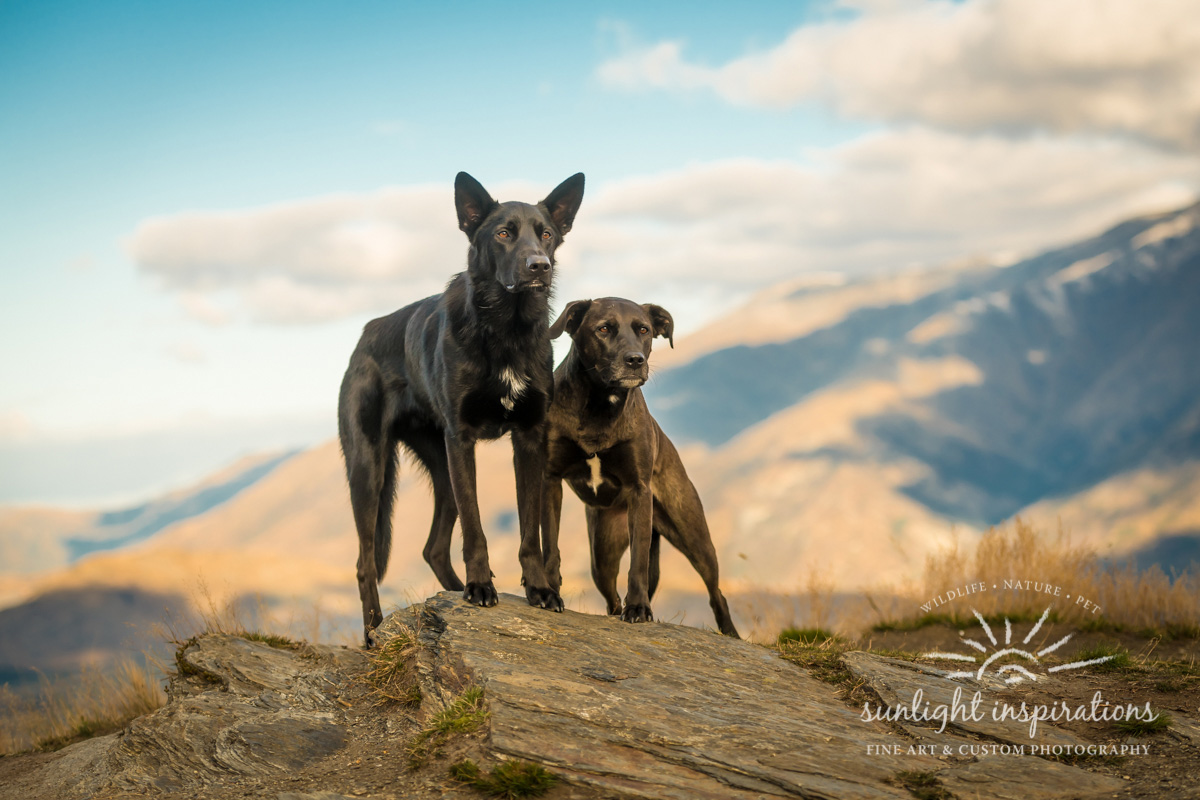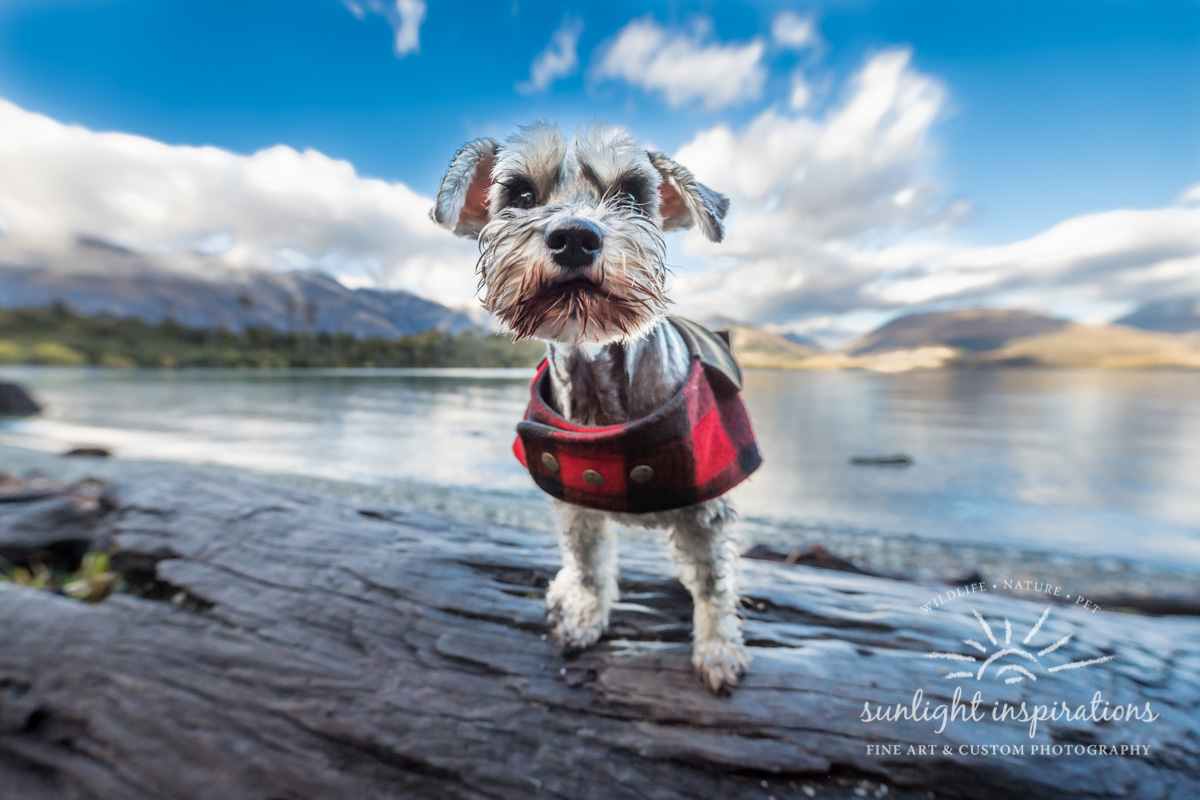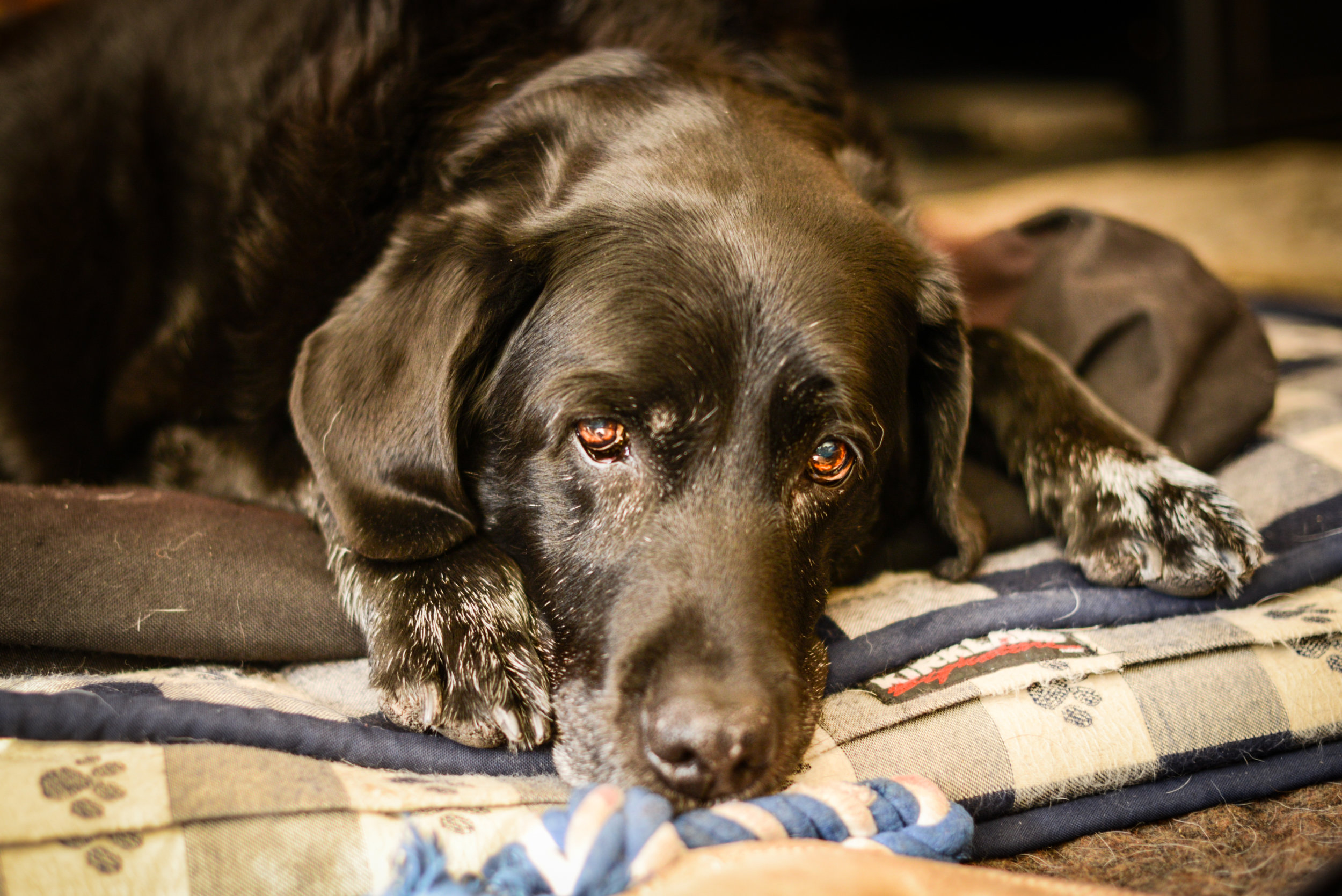 Welcome to the world of Sunlight Inspirations, where we honor your pet's individual spirit through fine photography. A custom pet portrait session is an amazing experience for pets and their humans. Whether this is your fur baby's debut, an end of life "Sunlight Within" session, or anything between, your photos will be a treasured keepsake.
Together we will capture memories for years to come—and we'll have fun doing it!
A Sunlight Inspirations experience with Christine is fully customizable. You can choose your session on location throughout the gorgeous Central Oregon area. Have another location in mind? Christine is happy to travel out of state or out of country for an additional fee.
These custom fine art products are museum and archival quality. Having the finest industry quality ensures a stunning result that will stand the test of time.
Meet Christine
Photography and animals have always been a part of my life in one way or another ... from watching images "magically " appear onto paper in the trays of developer in my dad's home darkroom, to assisting my marine conservationist stepdad on location around the world photographing marine wildlife. I've had pets consistently in my life since the age of 7 months - dogs, bunnies, guinea pigs, ponies, turtles, lizards, hamsters, cats, horses ... animals have ALWAYS been there. When I was about 5 years old, I sat in the woods while camping and attempted to share a yogurt with a friendly raccoon! Later on I received a degree in Fine Arts and a Masters in Art Therapy. I used photography as a reference, for painting, serigraphs and collage, as well as an art form in its own right. Then in 2011, I came to embrace photography full-time, combining that passion with travel, wildlife and conservation. And of course pets were a natural evolution to incorporate as well, as they are such an integral part of my life. I currently live with and love 5 Labrador retrievers and one Costa Rican rescue mutt. I also have a background in animal behavior and training. All of these experiences combine to give me a unique ability to read and work with your pet's energy and antics, channeling that into creating some everlasting memories and images for you of you beloved pet.
SUNRISE TO SUNSET SESSION
Get to know your friend questionnaire

Pre-session in-person, or phone consultation

2 hour photo shooting session with specially selected treats & toys for your pet

30-40 curated and beautifully edited images from which to choose

Multiple pets may be photographed in this package for an additional fee

Multiple locations within 15 miles may be added to this package for an additional fee

Sticky Album - digital album to share on social media

"The Big Reveal" - An in-person viewing session to create your custom prints as we enjoy chocolates and refreshments. Please visit the Products section on my website to see all the amazing options for luxury books and fine art products. The cost of prints is not included in the shooting session fee as they are made custom for you.
SUNNY SIDE UP SESSION
Ideal for pets with a short attention span such as puppies, bunnies, ferrets, and toads
Get to know your friend questionnaire

Pre-session phone consult

30 minute photo shooting session

10 curated and beautifully edited images from which to choose

One pet at one Central Oregon location. No additional pets for this session

"The Mini Reveal" - An in-person viewing session to create your custom prints. Please visit the Products section on my web site to see all the amazing options for luxury books and fine art products. The cost of prints is not included in the shooting session fee as they are made custom for you.
SUNLIGHT WITHIN SESSION
End of life sessions are very close to my heart. I believe in an enduring spirit and will capture your beloved pet at this time. If you know your beloved's time on earth is nearing the end, contact me immediately and I will do my very best to schedule you. I will always honor your pet's energy level and do what I can to capture their very own "sunlight within". I have experience with hospice and am comfortable with the end of life process and this delicate time.
30 minute photo shooting session at your home or a low-key setting

10 curated and beautifully edited images to choose from

"The Reveal" - in-person viewing session to create your custom prints. Please see the Products section on my website to see all the amazing options for creating beautiful fine art products and luxury books and albums. All prints are custom for you and those costs are not included in the shooting session fee.
Your pet can be photographed in my indoor studio or in my outdoor studio, which is fully fenced and carefully landscaped. As long as your pet can fit through the door or yard gate, they are welcome. If you have a horse or large animal, I will come to you!
SESSION CUSTOMIZATION OPTIONS
Digital "sticky album" - share your images on social media!

Extended your session time - 30 minute increments

Additional pets

Multiple shooting locations

Location outside of Central OR
SIGNED CONTRACT AND NON-REFUNDABLE SESSION FEE DUE AT TIME OF BOOKING AND PRIOR TO CONSULT.
BOOK YOUR SESSION:
Ready to book your session? Just give me a call or better yet, send me an email to let me know you're committed. I'll send you a link to pay the non-refundable deposit by PayPal or Square, or by check. Once that is paid I'll send you the informational questionnaire and we'll confirm a date that works for both of us.
CONSULT QUESTIONNAIRE:
Once you've booked a session the fun really begins! I'll send you a questionnaire that helps me to get to know your pet. It will get you thinking about things like what your pet's favorite treats are, whether or not they have any favorite toys or words or sounds that get them excited ("want to go for a walk?," the sound of your keys jingling, the crinkle of a plastic bag, their BALL, etc.). It's also helpful to know what they don't get excited about. The questionnaire will help you think about what you'd like from the session. There are no right or wrong answers—just be as descriptive and candid in this part as possible.
CHOOSE A LOCATION & TIME:
We'll work together to find the perfect time and place for your photographs. In your pre-session consult we'll discuss they type of shoot you're looking for. Whether that is a quiet intimate shoot or a full-on pet party, I'll help you select the right location and time of day to capture what you're looking for.
CONSIDER HOW THE WORK WILL BE SHOWCASED:
How will you want to showcase your beautiful images? Are you imagining one giant stunning focal piece hanging above the fireplace? Or perhaps an intimate coffee-table book filled with lots of different images? These kinds of decisions will influence the way we approach the shoot. Please check my website to get some ideas! Expect to invest a minimum of $500 on your keepsake albums and fine art photography wall images. All of my wall art packages, digital packages and a la carte menu items can be found on my pricing guide on my website.
THE REVEAL: VIEWING & ORDERING:
About three weeks after your session, your gallery of images will be ready to review. We will get together for your reveal session to go over all of your gallery images, choose your favorites, and finalize your order. I will help take you through your options on how to showcase your images. I can show you samples, and even a mockup of how your custom piece might look in your room using my unique computer software.
Once your order is finalized and payment made in full your images will be moved into production where your gorgeous custom archival artwork will be created.
Products can be expected in approximately four weeks. You'll love these images for a lifetime. Each time you look at them you will be reminded of your special companion and the incredible time
shared together.
Preparing For Your Session
TRAINING
The safety of your pet is of utmost importance to me, so if needed, pets can be on leash for the session. I will be able to do photo retouching such as removing leashes (not harnesses) if need be. If your pet has even a nano-second of a sit/down stay, will come when called, knows how to "paws up," or other such behaviors, it will give us many more options for your photo shoot. I can send you some training articles to read or even suggest a trainer to work with if you'd like.
The time and effort you put into some simple and basic skills will pay off dividends in our photo session together!
GROOMING
One week or so before the big day is the time to have your pet's nails or whiskers trimmed, get that haircut with your groomer, or get them otherwise gussied up, if you do that sort of thing. You don't necessarily want a haircut immediately before the session, just in case it's a little too short. However, if a bath is in order the day before is perfect.
Remember, whatever your pets are "wearing" is what they'll look like in your photos, so you'll want to help them put their best paw or hoof forward!
The Photo Shoot
WHAT TO EXPECT ON THE BIG DAY
We'll meet at the session location, where I'll have treats, noisemakers and enthusiasm to make this session FUN for your fuzzy family member. I have lots of experience working with and photographing all kinds of animals—from polar bears to Pomeranians. We will start out by putting your pet at ease with the camera. If we're doing a sunrise shoot, please be sure you're alarm and coffee maker are all set and have your treats and collars (if you're bringing something special) ready to go the night beforehand.
Together we will spend our time capturing one-of-a-kind special images of your beloved pet.
Contact Us
Get in touch to schedule a session or to ask us any questions you may have. We would love to meet you and your pet!
PO Box 7456
Bend. OR 97708
Phone: 541-948-9249